I apologize for not posting this way sooner since I finished it forever ago.  However, new class schedule, work, plus small travels life got a little hectic.  But here it is now!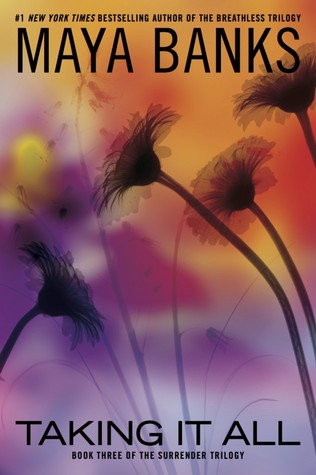 "Chessy and Tate have been married for several years. In the beginning, their relationship was everything she wanted. Passionate. All consuming. She offered her submission freely and Tate cherished her gift with a tenderness that made her feel safe. Content. Wanted. And loved beyond all measure. But as the years have gone by, Tate has become more immersed in making his business the success it has become, and Chessy has taken a back seat to his business obligations. Growing unhappier with the status of their once blissful marriage, Chessy knows that something has to give. Or they stand to lose it all
Tate loves his wife. Has always loved her. Providing for her has always been his number one priority. But lately she's seemed unhappy, and he's worried. Worried enough that he arranges for a night together that he hopes will reignite the fire that once burned like an inferno between them.
But a business call at the wrong time threatens everything. Chessy's safety, his concentration, his wife's faith in him as her husband, a man sworn to love and protect her above all else. Gutted with the realization that he's going to lose her—has already lost her—he readies for the fight of his life. Whatever it takes, he'll get her back. And prove to her that nothing is more important than her love. And that if she'll allow him to prove himself one more time, he'll take it all. Everything. But he'll give far more back. Himself. His undying love" (good reads book bio)
Maya Banks' final installment in her Surrender Trilogy brings everything together with a nice little bow.  With appearances of characters from Letting Go and Giving In this third novel does not disappoint.
Personally, I have never read a book that followed an already married couple.  I more often read the first-meeting and fall-in-love-then-get-married kind.  So this was new.
This change of pace brought on a new understanding of Romance for me.  Like many people say when married, "never stop dating" it is nothing but true.  While Chessy and Tate struggle to reconnect  they are hit with tough blows that bring them almost to call it quits.  But like every strong willed man Tate fights for his wife and the love he knows is there. With rekindling of steamy love and emotions flying high Chessy and Tate will have you easily reading this book in 24 hours.  But most of all Banks' uses Chessy and Tate to remind us that life needs to slow down in order for us to not forget one another.  This book will have you a lil teary eyed and angry at some of the crazy things that happen.  So go grab a copy and see how it all ends!
Be on the look out for Banks' new series: Slow Burn.  Coming our way in October!
More form the author:
http://mayabanks.com/       @maya_banks
~Please! Don't forget to like, comment, follow, and share!~